SimpleMed+
A smart medication dispenser
An advanced medication managing and reminder system. Designed to combine patient's ease of use with various options for the service provider;
thus making it the most effective and efficient solution for improving medication adherence.
SimpleMed+ makes use of auditory & visual alerts to remind a patient to take the right medication in the correct manner,
at the designated time. In a case that the medication was not taken, the service provider is informed for further action.

MANAGE MULTIPLE MEDICATIONS
PLUG 'N' PLAY DATA COLLECTION
LIFE BUTTON

PEACE OF MIND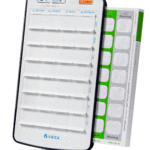 SimpleMed+ Features:
GSM connectivity cloud services based on an internal cellular modem
Built-in hub* for vital sign monitoring devices (*optional)
Two (re)filling options disposable multi-med blister pack / reusable medication tray
Additional reminders can be programmed (ex: check blood sugar / apply eye drops)
Early dose option to take medicine ahead of time or away from home
Adjustable schedule programming – tailor made for patient's needs
28 Compartments 7 day use, up to 4 dosages a day
Multiple caregivers  option
How does SimpleMed+ work?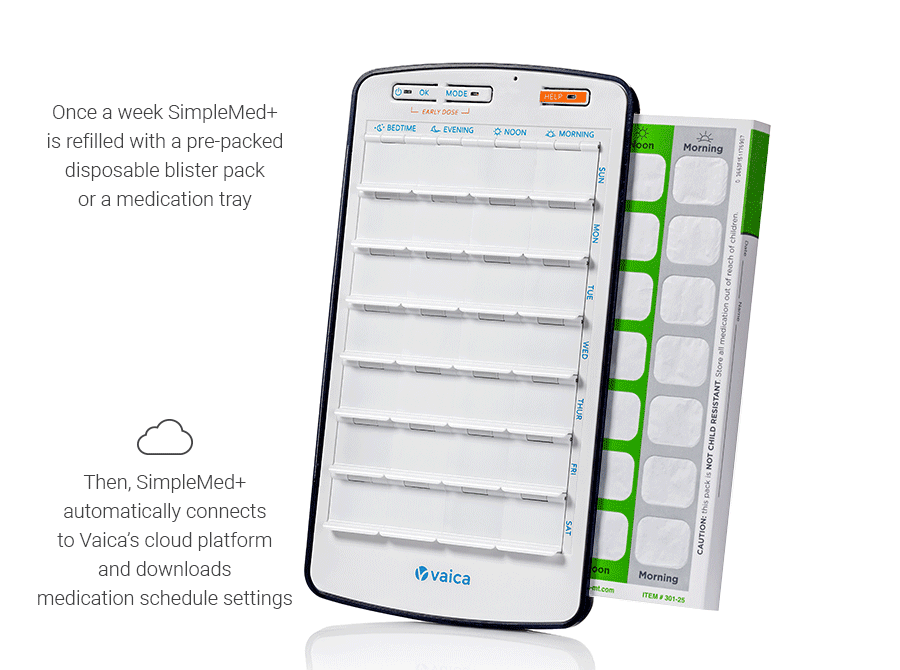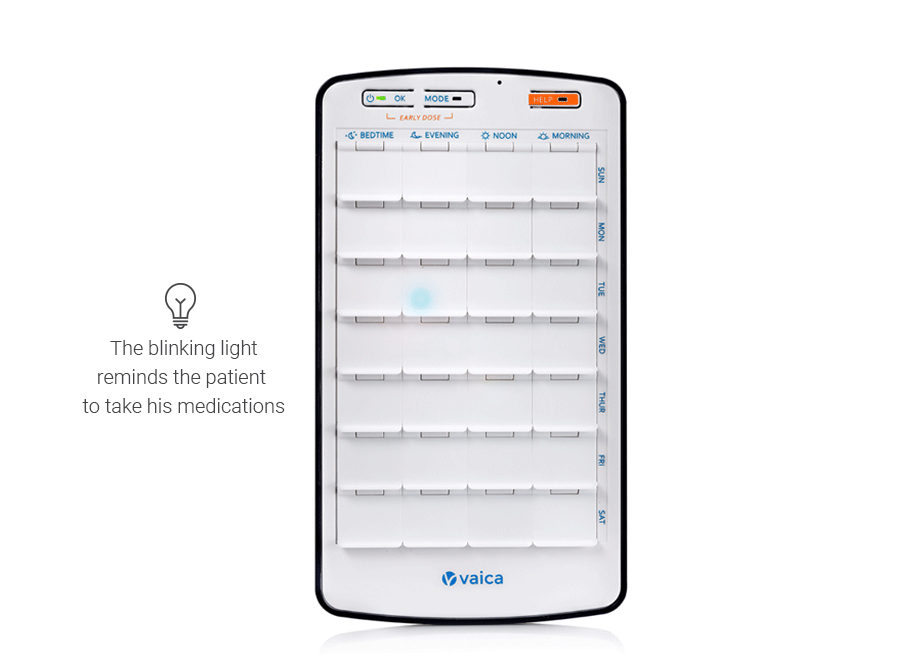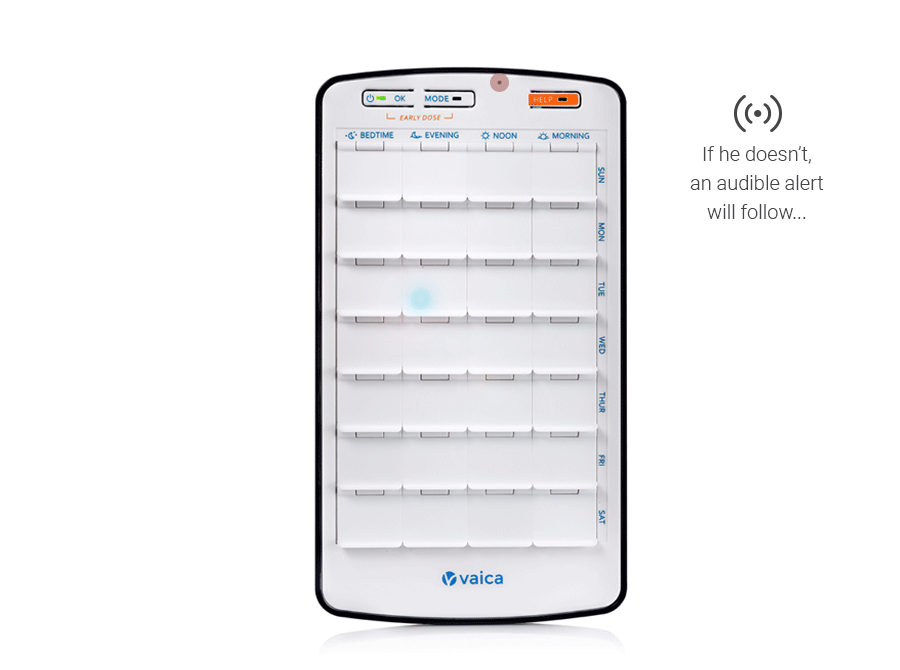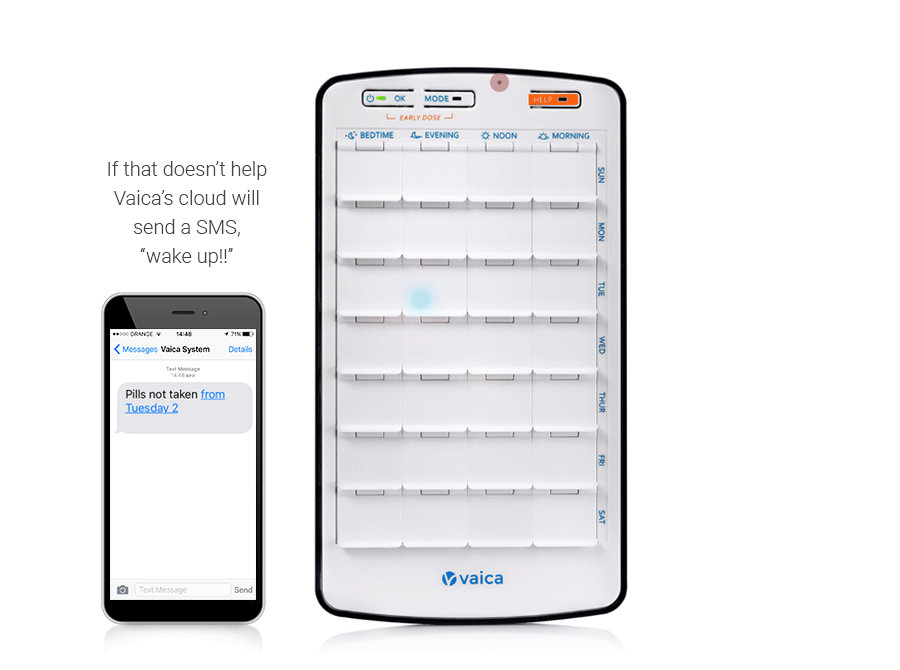 Technical Specs
Dimensions: W 170 x D 304 x H 35 mm
Temperature: 0 to 45⁰C (32⁰Fto 110⁰F)
Weight: 800 gr
Main Power: 120-240 VAC, 50/60 Hz
Backup Power: Li-ion Battery, 3.7 V, 0.85 Ah / 24 hour backup
Communication: EGSM 850/900/1800/1900 MHz
Bluetooth: Class 2 Bluetooth 2.1